OIL BOILER REPLACEMENT
Post By admin

0 Comment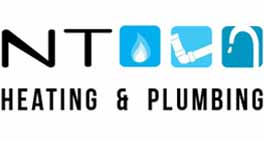 Oil Boiler Replacement – Two potential issues – If your oil boiler is not working perfectly, it could be as a result of a number of issues, which includes a blown fuse, a tripped circuit breaker, or a faulty burner motor. Generally, if the boiler fails to start, that is an indication that the boiler has electrical problem. Meanwhile, if the boiler starts but does not produce heat, then the burner nozzle may be congested.
Oil Boiler Replacement – Freezing House and Freezing Pipes!!!
An oil boiler replacement may be inconvenient, particularly if you find yourself suddenly in need of a boiler installation during winter. If the oil boiler stops heating completely, you may be left worrying over how to stay warm and perhaps how to avoid freezing of your pipes. In addition to that, you may be worried about how to resolve the issue at the beginning. If you find yourself in this kind of situation anywhere in Dublin, just call NT Heating & Plumbing as we offer a Nationwide Boiler Replacement service!
Oil Boiler Replacement – The Warning Signs…..
Ideally, you would wish to know if your oil boiler needs replacement before it breaks down completely. In some cases there are warning signs, these signs include strange noises or smells. You may also observe that certain areas in your house are not getting heated or that your home is taking too long to get warm. Though inadequate heat flow may be an unnoticeable sign, there are more obvious signs that your boiler is overdue for a repair. For instance, if you notice smoke coming out of your boiler, then you might have a faulty heat exchanger, flue pipe, or gasket.
If you need a repair or replacement to your oil boiler, our technicians at NT Heating & Plumbing, will take you through all the available options. Before moving into the installation process, we will assist and advise as to the best oil boiler from the many oil boiler out there on the market, such as Baxi, Vaillant, Worcester, etc. We believe in transparency and impartiality when it comes to the cost of equipment, the best boiler for your home, as well as the cost of installation. With that, you won't have any doubt at the end of the whole process.
An oil boiler installation must be carried out by a competent professional, the boiler's lifespan and efficiency can be based on the way it is installed. At NT Heating & Plumbing our team of boiler engineers are fully certified, train and have countless years of experience installing and servicing oil boilers all over Ireland.  Which we hope guarantees that you receive the finest quality workmanship.
Oil Boiler Replacement – Get a Quotation Today from www.BoilerReplacement.ie
Our experts will identify and repair any oil boiler failure, and will also inform you about all the available options. Whether you need an instant repair or you prefer routine maintenance services to ensure that your oil boiler is working properly.  Also, we provide a nationwide replacement boiler service including all types of oil and gas boilers, so, give us a call on 01-5397223, complete our online Oil Boiler Replacement Appointment Form or email us at, info@BoilerReplacement.ie and we will provide you with an instant and very competitive quotation – remember we are nationwide.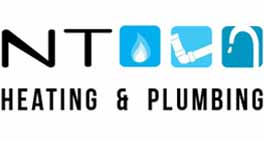 Comments are closed.