What You Need to Know About Warmflow Boiler
Post By admin

0 Comment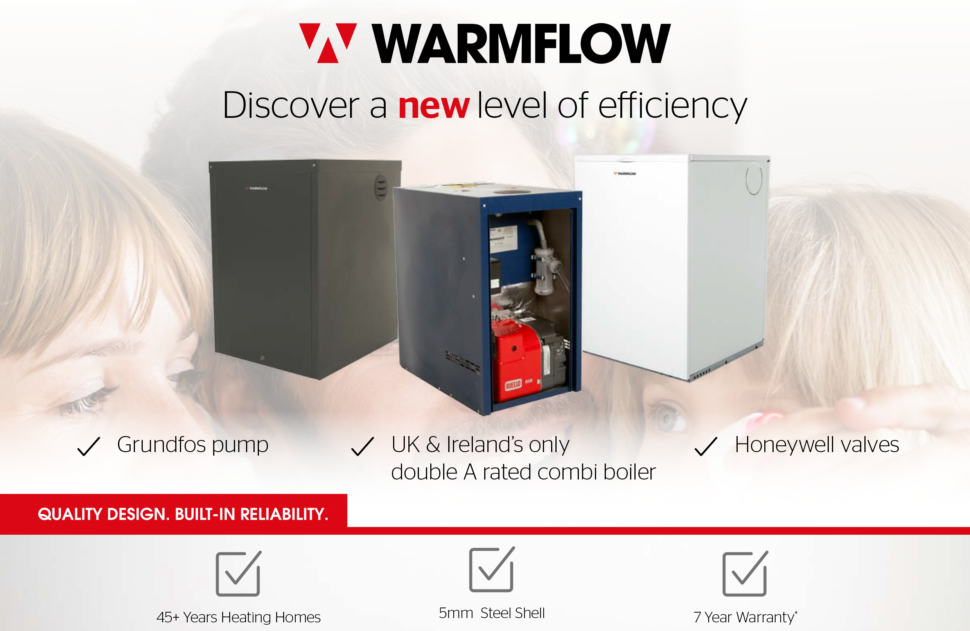 Warmflow has been making the best boilers in the UK for nearly five decades. The company provides innovative accessories for home heating, across a wide range of products.
It is for this reason that the team at NT Heating & Plumbing choose them as their go-to boiler manufacturers. They provide the equipment while we understand the technology and can fit and install their devices in homes throughout Ireland.
Types of Warmflow Boilers at NT Heating & Plumbing
· Oil boilers – These boilers use oil as a fuel to heat water which supplies heat throughout your home. Newer oil boilers are popular because they are energy-efficient and have low maintenance costs.
· Gas boilers – They use gas to warm up your house. Gas is supplied to the boiler via an LPG inlet, which heats water and supplies it to your home. These devices are more popular in urban areas with more direct access to gas.
·      Central heating boilers – These include regular, system, and combi boilers. They are best suited for small household units. Ask the team for NT Heating & Plumbing, for their recommendations on what will best suit your home and business.
Why Should You Get a Warmflow Boiler?
There are several reasons why we love boilers from Warmflow:
Quality guarantee – Each Warmflow boiler is designed around a customer's needs. We guarantee their efficiency and maintenance upon installation.
All in the details –The boilers feature a user-friendly interface for connections and wiring. Warmflow boilers offer customizable features to fit your needs. Our team will show you all the ins and outs of operating your new Warmflow boiler.
A wide selection of boilers – You can choose an oil boiler, combi boiler, or other types. Different types of boilers are better suited to different locations. The Boiler replacement team will be able to make suggestions and advice once we assess your home and your heating needs.
Benefits of Warmflow Boilers
·      Energy-saving – Boilers can use oil, gas or a combination of both. A new and updated boiler system installed by our team and provided by Warmflow will improve your home's heating and energy efficiency.
· Even heat distribution –This allows for uniform distribution of heat throughout the house without any loss. It also saves energy as owners can control which rooms will receive heating in alternating environments. Our team will ensure each part of your home gets the same great attention.
· They are durable – Warmflow modern boilers are made using fewer parts. This makes it easy to maintain and diagnose any problems. Many boilers can last up to 20 years with proper maintenance.
· Environmentally conscious – New boilers produced by Warmflow have been developed with the environment in mind. They produce more heat and hot water while using less energy. This is better for the environment and your pocket. With long-lasting materials, your boilers will need fewer upgrades and fixes over time.
Conclusion:
Warmflow offers some of the best boilers on the market. At NT Heating & Plumbing, we aim to provide all of our customers with the latest equipment and service for their homes and business.
Check out our range of Warmflow boilers or ask the team about the great benefits they can provide your home.
Don't forget you can also receive a grant towards your boiler replacement which our team will be happy to assist you with.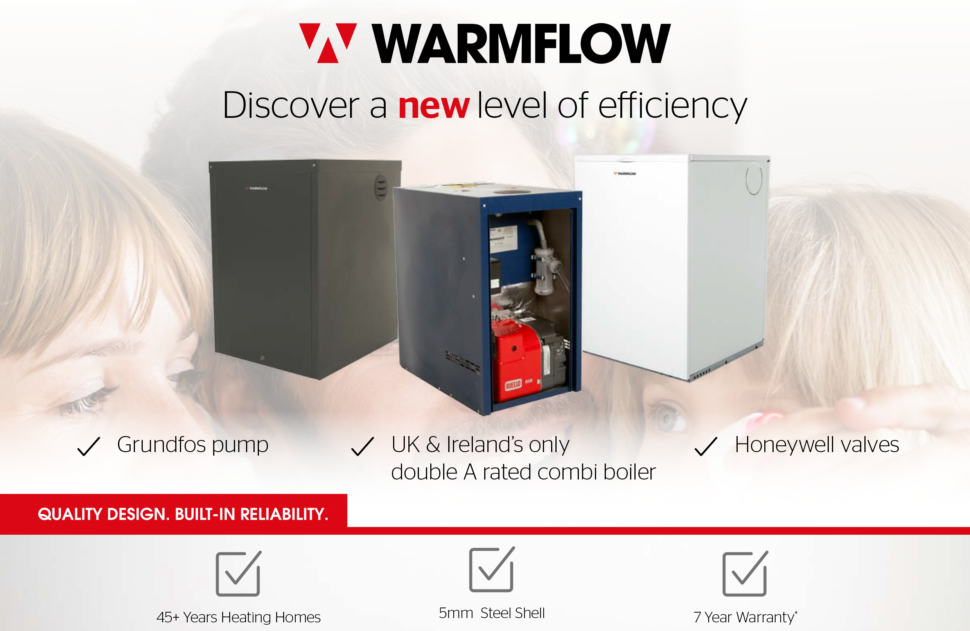 Comments are closed.