Your Plumbing Report from NT Heating & Plumbing
Post By admin

0 Comment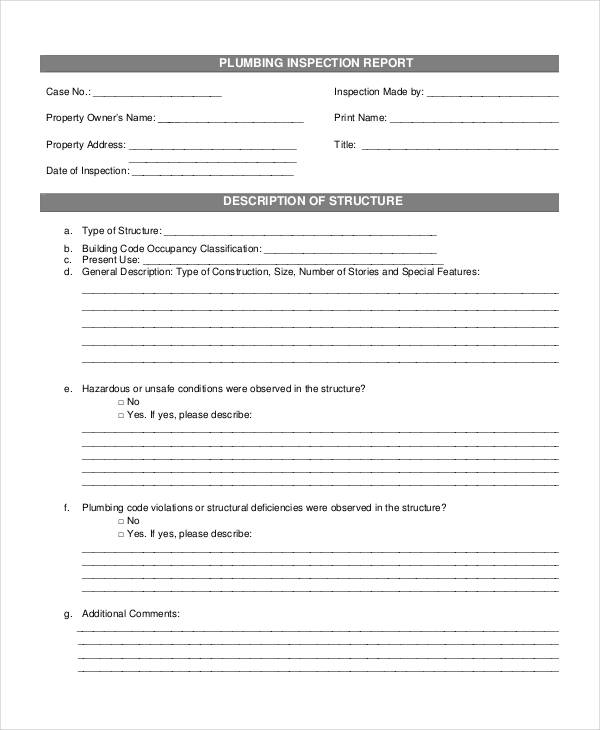 If you plan to purchase a new property or wish to conduct adequate maintenance on your property, it's important to get regular surveying and reporting.
These reports can be conducted on different areas of your property, from electrics to plumbing and more.
It is especially important to have professional tradesmen conduct reports and surveys within their particular areas of expertise.
Trade groups with years of experience will be able to quickly notice issues and concerns about your property.
Whether you plan to buy a new property or maintain the one you have, surveying and reporting are some of the best ways of being proactive in the treatment of your property.
Why you need a plumbing report?
When looking to purchase a new property
Buying a new property is a big investment and risk. It's important to ensure you have no unwanted surprises and that the property is as described.
One of the best ways to ensure that your heating and plumbing are all in working order is to have a proper plumbing report conducted on the property
The team at NT Heating & Plumbing have been conducting plumbing reports across Dublin and throughout Ireland for years. We have worked on residential properties, manufacturing facilities, worn down homes and more.
Our experienced team can conduct several tests and inspect the most vital areas of your plumbing network.
This allows us to notice risk areas and inform you of these as soon as possible.
You can use or report for purchase negotiations and to factor into renovations.
Maintenance:
If you are a property owner, especially for residential properties, it's important to conduct regular maintenance and reporting of your systems.
Plumbing systems with large amounts of users are more at risk of damage and faults. It's a good idea to have regular plumbing reports to ensure everything is in working order.
Getting ahead of problem areas will save you money in the long term.
Ensure your customer and clients remain happy with the service that you provide.
You can add the services of NT Heating & Plumbing to your existing list of inspections and reports to ensure your property is up to par and not lacking in certain areas.
What does a plumbing report contain:
A comprehensive plumbing report from NT Heating & Plumbing will look at certain areas such as:
The general layout of your property, its size, usage, age, etc.
Hazardous conditions within the building. This can be large leaks, structural damage to piping, etc.
Plumbing code violations and deficiencies that must be addressed immediately.
Looking at these areas and a few others will give a complete overview of your plumbing needs and requirements.
These reports can be conducted on a potential new purchase or a current property you own.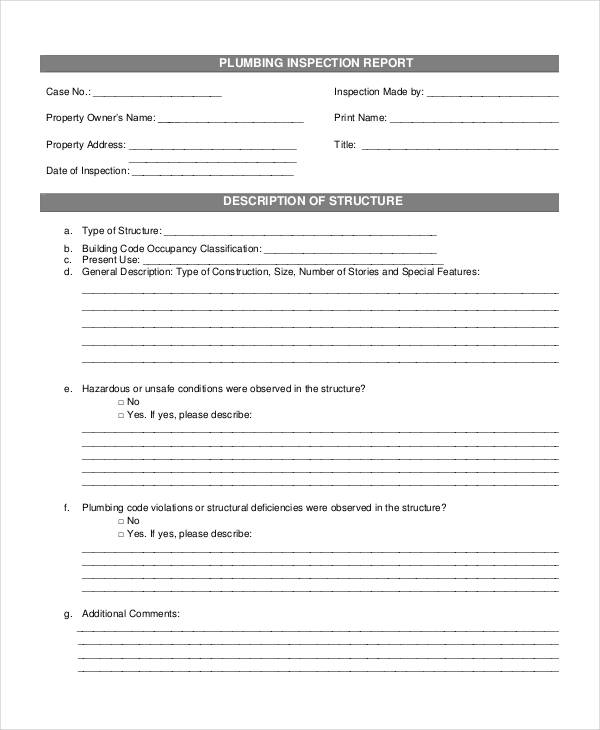 Additional benefits of a plumbing report:
While discovering faults, or realising your system is in perfect condition, plumbing reports come with additional benefits.
Investors and insurance companies can see the efforts you have put into maintaining your property.
It also highlights to potential customers and clients your trustworthiness.
These will all be beneficial to your whether it is a commercial or residential property.
Why NT Heating & Plumbing for your Plumbing Report
NT Heating & Plumbing work as professional plumbing inspectors and also work hands-on with plumbing and heating needs throughout Ireland and Dublin.
We install, maintain, service and inspect plumbing and heating units across the country.
Our experience and expertise ensure we can conduct surveys and reports with minimal disruption and with the appropriate thoroughness that each property deserves.
If you are looking for a quality plumbing report for the purchase of a home or for an existing property, get in touch with the team today. Call today on 0851664937 or 01-5397223, email: info@boilerreplacement.ie – or click here and register for a plumbing report today.
Comments are closed.