Worcester Bosch Boiler – The Benefits
Post By admin

0 Comment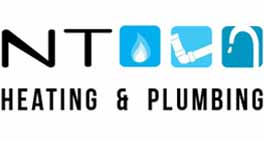 Worcester Bosch Boiler – When it comes to buying a new boiler, one of the most commonly chosen brands across Ireland is a Worcester Bosch Boiler. These are high-end boilers that come with a supreme reputation for being reliable, effective and easy to use in just about every conventional manner. With that being the case, though, it pays to invest as much time and effort as you can looking at what makes the Worcester Bosch Boiler brand so good.
Many people might choose to buy a pre-owned boiler, but your best bet is always to invest in a new boiler, particularly a Worcester Bosch Boiler!
What are the main benefits of buying new, though?
The Benefits of a New Worcester Bosch Boiler
For one, the Worcester Bosch Boiler brand is known to deliver exceptionally high quality efficiency. They are known for being well-looked after and appropriately built. This allows them to deliver a high level of efficiency and thus ensuring that you get better value out of your boiler. This makes them a common choice for most households in Ireland.
Also, they are very efficient in terms of energy consumption. Just about every Worcester Bosch Boiler is rated as an A Rated Energy boiler. This shows that while it can do the job that you need, it does not overstep the mark in term of how the boiler operates. Many other forms of boiler can give you the same output, but their energy usage is much
Reliability is key in a boiler, and the Worchester Bosch Boiler is known to be long-lasting hardware. Easy to manage and maintain, too, you can keep the level of efficiency as high as possible across the board. You will find that using a Worcester Bosch Boiler allows your home to get an easier time of it compared to other brands thanks to this. With regular yearly maintenance, your boiler can maintain peak performance.
The Bosch Boiler also comes with a 7-year warranty, so that if anything does go wrong, your new boiler is under a seven year warranty, you have nothing to worry about. Most companies that provide a Worcester Bosch Boiler replacement will offer assistance in dealing with the warranty, or you can work with the company themselves to get a quick and easy solution.
Best of all, though, the Worcester Bosch Boiler brand is known for being great value for money. Efficient, affordable and reliable; they are without doubt one of the most respected brands in the industry for good reason. Everything about this particular brand of boiler is built to last, so if you want to make this boiler investment your last for a long time this is the ideal place to start.
Looking to Source and Install a New Worcester Bosch Boiler – Get an Accurate Quotation Today
Our nationwide experts of Gas & Oil Boiler Replacement, Service and Repair engineers will happily provide you with an impartial assessment of your needs and a price that suits your budget.  We have a full range of Worcester Bosch Boilers, so contact the experts at NT Heating & Plumbing nationwide today.  Complete our online appointment form, email info@BoilierReplacement.ie or call direct: 01-5397223 – remember we are nationwide, fully insured, certified and qualified.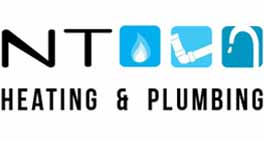 Comments are closed.