Vaillant Combi Boiler – The Importance of a Good Boiler
Post By admin

0 Comment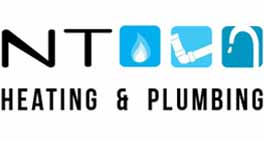 Vaillant Combi Boiler – A boiler is a highly essential piece of equipment in every home, especially during the long cold and damp Irish winters! In very simple terms, it provides the hot water needed for heating and household use, so you and your family can all enjoy a proper degree of comfort.
But, no matter how much we need hot water and warmth, the energy bills some of us have to face are not that great, especially around Christmas and New Year's. An old boiler is far from being economical when it comes to energy consumption or it may not function right, which decreases the equipment's efficiency and leads to energy leakages. If the boiler in your home did its job right for a good number of years, perhaps it is time to replace it with something more reliable and energy-efficient. The Vaillant Combi Boiler is one of the boilers you definitely should have in mind. The Vaillant Combi Boiler is a new generation of boilers that was created with having lower energy bills in mind, while still providing the reliability we would like to find and require in a boiler.
Vaillant Combi Boiler – Reasons you should consider a New Boiler
Having said all these, do you think that your old boiler consumes too much energy? Do you think that it is not working as it once did? If you have doubts about its performances, you should call in an experienced professional to check your boiler. NT Heating & Plumbing has extensive knowledge and experience in all types of Vaillant Combi Boilers, so you can be sure that when you call us, you call the best in town, not just in Dublin but nationwide.
We provide a wide range of services that start with regular maintenance for your boiler, repairs when needed, installation, and replacement when you consider that a new and more efficient Vaillant Combi Boiler is needed in your house. Speaking of replacing your old boiler…..under certain conditions we recommend choosing the Vaillant Combi Boiler due to its great cost and quality ratio. For the money you are spending on this boiler, you will get exceptional quality, a warm home and enjoying hot water each time you need it, for very many years to come.
Vaillant Combi Boiler – EcoTec Technology
Using the EcoTec technology, the Vaillant Combi Boiler is a revolutionary piece of equipment that will provide the degree of comfort you need with minimum energy consumption. All you have to do is pick the right boiler for the size and type of your residence, and we will be more than ready to replace the old boiler with a better more efficient new one. By calling in a team of specialists like NT Heating & Plumbing!!, you will enjoy the peace of mind offered by knowing that everything is done by the book, fully compliant, registered and insured and that there are no risks concerning the safety of your home or integrity of your new boiler.
Vaillant Combi Boiler – Get an idea of price from NT Heating and Plumbing today….
Our nationwide experts of Gas & Oil Boiler Replacement, Service and Repair engineers will happily provide you with an impartial assessment of your needs and a competitive condensing boiler price that suits your budget.  We have a full range of condensing boilers in stock, so contact the experts at NT Heating & Plumbing nationwide today.  Complete our online appointment form, email info@BoilierReplacement.ie or call direct: 01-5397223 – remember we are nationwide, fully insured, certified and qualified.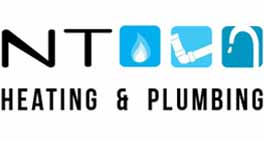 Comments are closed.