What you should know today about Underfloor Heating
Post By admin

0 Comment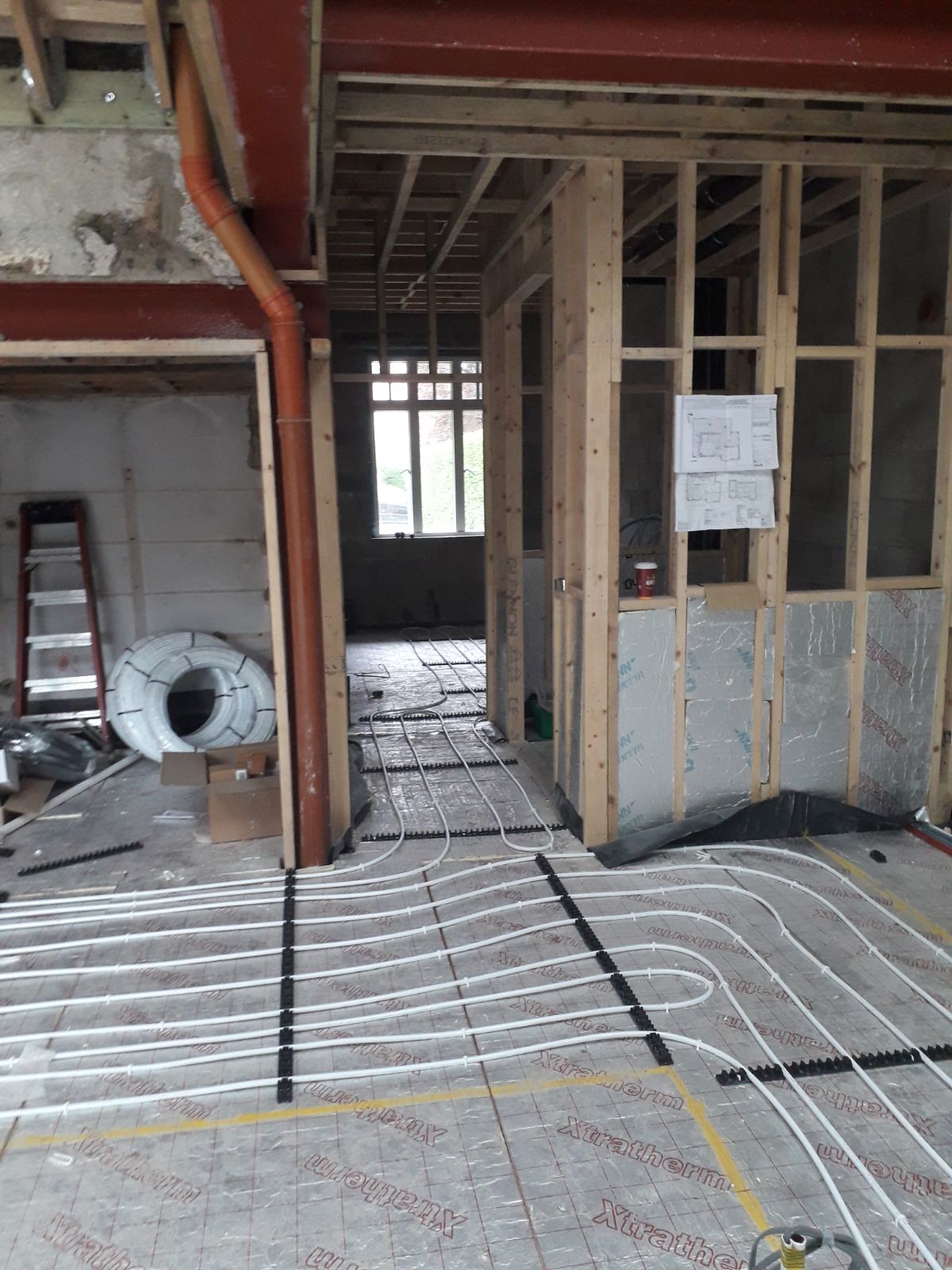 Underfloor Heating – Installation of an underfloor heating system in your home can be messy and expensive if you do not apply the right approach to it. However, it is one of the best ways to keep your bathroom floor or living room warm without using radiators. Has the cold season in Ireland been stressing you, like it did in 2018 with the Beast from the East!!?? At NT Heating & Plumbing we have composed a simple guide to help you understand underfloor heating and related systems.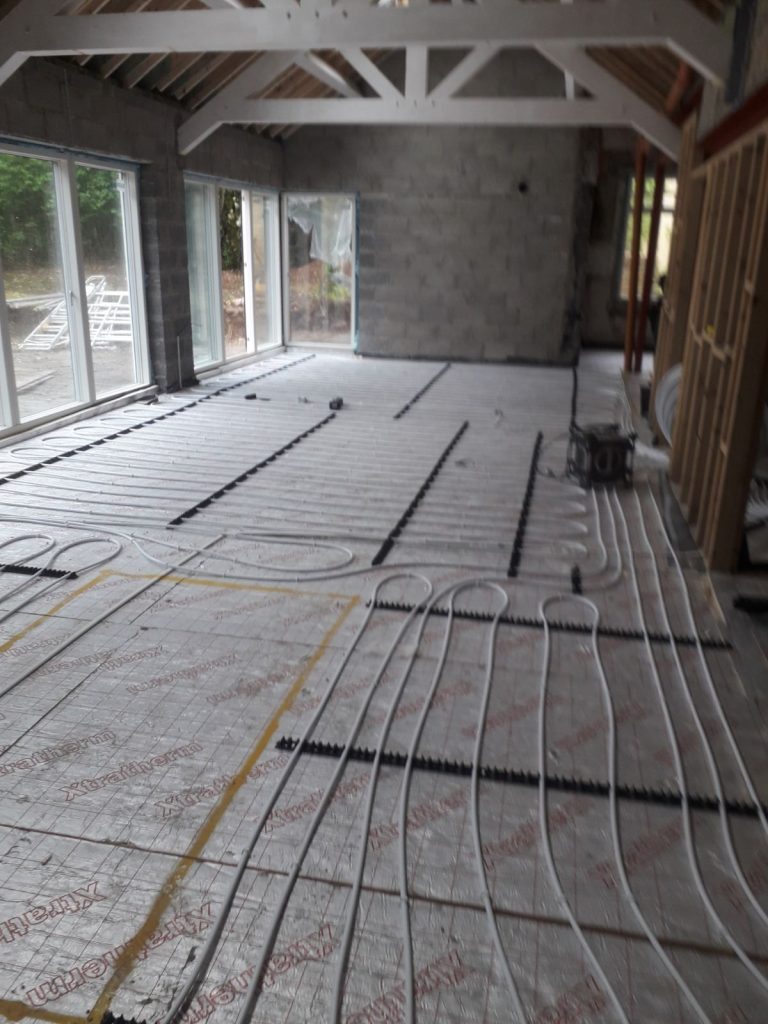 Is underfloor heating beneficial?
An underfloor heating system is a modern feature allowing you to enjoy warm floors throughout the year despite the fluctuating weather conditions. Typically in Ireland, winters are characterised by cold tiles and stone floors. This will be a thing of the past with a properly installed underfloor heating system.
Additionally, underfloor heating systems minimises heat loss. The energy efficiency of this system will allow you to save your hard earned cash. Who likes spending a lot of energy bills anyway? The system heats all rooms equally unlike what happens when you use radiators.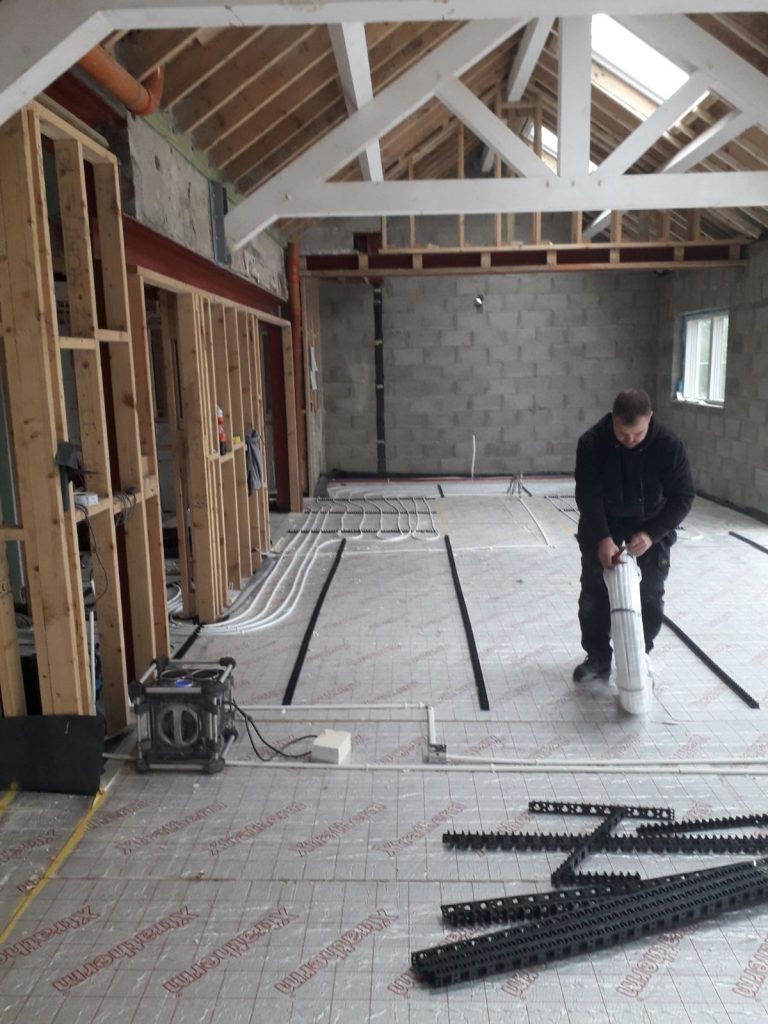 Underfloor Hating – Important points to note
This heating system is suitable for all types of floors and homes. Better still, you can get a custom made system that specifically suits the needs of your house. A custom made system allows you to enjoy the right amount of heat on the floor. A custom design might be expensive but well worth the investment.
You can install the heating system retrospectively or in a new-build. Most of those who own an underfloor heating system say that they installed it when renovating their house. Others say that they installed it because they wanted to add it to a conservatory or new extension. It all depends on your needs and budget. You can save a lot if you consult a underfloor heating specialist such as NT Heating & Plumbing.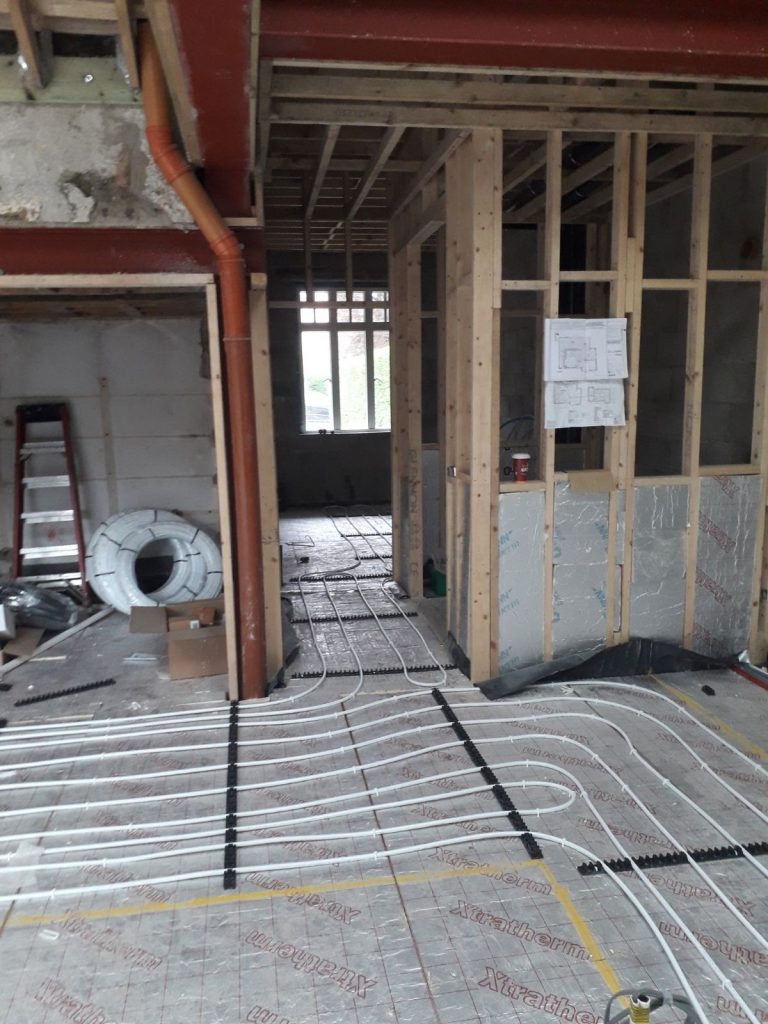 Underfloor Heating – Heating Zones
Do you know that you can have different zones using underfloor heating? Such a system allows you to have some warmer rooms than others. You can as well control all rooms independently. However, it takes a competent underfloor heating specialist to execute your plan….Call NT Heating & Plumbing today…
Looking for an Underfloor Heating System for your home? – Get a nationwide quotation from NT Heating and Plumbing today….
Need a new or need to repair your underfloor heating system…contact the experts at NT Heating & Plumbing nationwide today. Complete our online appointment form, email info@BoilierReplacement.ie or call direct: 01-5397223 – remember we are nationwide, fully insured, certified and qualified.
Comments are closed.