Stuart Turner Pump Repair – What to look for – Why NT Heating & Plumbing….
Post By admin

0 Comment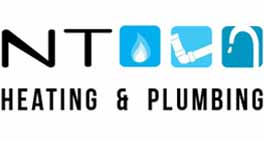 Stuart Turner Pump Repair – You may love doing a bit of DIY around the house. It's fun, you can save money and it's very rewarding. However, there are some jobs that you should really leave to the experts, and pump repair falls into this category.
Even if you have proven yourself when it comes to household plumbing, you can leave this kind of equipment well alone. Perhaps you have fixed the dripping tap that made you crazy, or even stopped the leaky pipe that was causing damp in your walls – however, these are special systems, and you really need to know what you're doing if you want to attempt repairs, especially Stuart Turner Pump Repair!
Of course, if you know what you are doing and you do not mind taking the risk, by all means, work away and take your chances!! However, if you do not want to end up with an even bigger repair bill, it is best to call in an expert – you guessed it….NT Heating & Plumbing!

Stuart Turner Pump Repair – Look for signs that repairs are needed
When it comes to pumps repair, one must first know if and when it actually requires fixing. There are a number of potential problem signs to pay attention to, so pay careful attention to this on a regular basis so that you can pick up issues when they first arise.
So which signs can indicate a problem? When the water stops being pumped to your home, or when the pressure changes, this can suggest that something is up. When the water comes through dirty, this is also a good indicator that you have to repair something. Whenever you think something is up, it's time to call a plumber to take a look.
Stuart Turner Pump Repair – What could be wrong?
If something goes wrong and you think you need to hire a Stuart Turner pump repair specialist, you can ask yourself what the problem might be. The thing about this type of equipment that makes it particularly important to get a specialist to look at them is that they can suffer from so many possible problems.
These are complex systems and it can be difficult to know what went or could be wrong. The problems could be very technical in nature and could involve circuit breakers, filters, wiring, or the pressure. In fact, half of the problem is making the right diagnosis, which is something very difficult to do without the right level of experience.
Especially if you decide to check it out yourself, this is risky that you can end up paying even more if you cause further damage. Therefore, it is advisable that people simply call a specialist and have their equipment sorted quickly and safely.
At NT Heating & Plumbing we have undertaken countless years of Stuart Turner pump repair work, carried out throughout Ireland.  We also stock a range of Stuart Turner parts within our fleet on the road, so we can usually fix any Stuart Turner pump repair work in one visit and with that keep the cost of any Stuart Turner pump repair to a minimum.

Stuart Turner Pump Repair at NT Heating & Plumbing
We provide a nationwide repair and replacement service for Showers, Boilers, in fact any Heating System for homes and business, so, give us a call on 01-5397223, complete our online Appointment Form or email us at, info@BoilerReplacement.ie and we will provide you with an instant and very competitive quote – remember we are nationwide.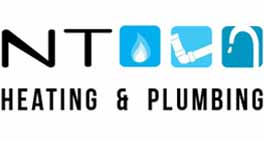 Comments are closed.