Grant Boilers Ireland – Good Quality, Innovative Engineering and Reliable
Post By admin

0 Comment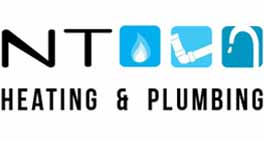 Grant Boilers Ireland – If you're looking to invest in an outstanding piece of equipment for your home, Grant is the company you need to consider. With over three decades of experience in the heating industry, the Grant boilers in Ireland became the favorite of the people that wanted to enjoy the latest technology, reliability, and efficiency. In fact they are Ireland's most popular oil boilers.
Grant Boilers Ireland – Need a New Boiler?
So, if you think that it's time to get a new boiler, do have got to check out the product portfolio of Grant. What's great about this company is that it is well aware of the fact that we need to cut down our fuel consumption. With more and more homes requiring gas, oil, or electricity in order to enjoy a decent amount of heat, the demand for these kinds of resources is increasing. Thus, the only option we've got left is to develop technologies that will allow us to get the same level of comfort we like, but by utilising natural resources in the best way possible.  According to the Grant Boilers Ireland website, their promise is 'Innovation is at the heart of everything we do'.
Why are Grant Boilers Ireland so good, innovative and reliable?
It could be argued that Grant boilers in Ireland are the best on the market. For decades, the company invested a great deal in researching, developing, and making of boilers that were increasing their efficiency, marching this way toward a sustainable future. If you want to enjoy smaller energy bills, comfort, and a greener future, this brand of boilers will not let you down.  There are other great benefits to Grant Boilers Ireland at present such as:
A Free Vortex Magone Magnetic Filter
Which? has awarded Grant Boiler a Best Buy accolade to our entire range of Grant Vortex condensing oil fired boilers
Grant Boilers Ireland are also the only manufacturer to receive an Oil Boiler Best Buy in 2017
Grant also offer SEAI Harp Database efficiencies up to 97% and finally
They have a vaste range including internal, external, wall hung, boiler house and combi models, in sizes from 12kW up to 70 kW.
Grant Boilers Ireland and NT Heating & Plumbing
When it comes to the installation of Grant boilers, we are proud to say that we have plenty of experience in working with this kind of equipment. Our company loves catching up with the latest technology and being updated and on top of our sector, making sure that our clients end up enjoying the highest standards of quality. And because the Grant boilers in Ireland are exceptional from every point of view, we strive to provide services that are in alignment with their values and our values. If you choose us for the installation and replacement of your boiler, you will gain a partner that will make sure you'll enjoy heating and hot water at all times.
So, don't hesitate to give us a call and let us know what we can do for you. We can provide useful pieces of advice when it comes to Grant boilers in Ireland, helping you choose the one that suits your needs and home in the best way possible, so you will enjoy the efficiency these boilers are famous for. Investing in great heating equipment means safety and lower energy bills, two aspects that should be on the priority list of everyone living in Ireland.  Complete our online appointment form, email info@BoilierReplacement.ie or call direct: 01-5397223 – remember we are nationwide, fully insured, certified and qualified.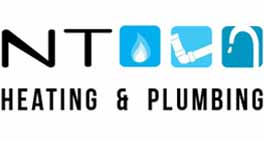 Comments are closed.