Gas Boiler Prices – NT Heating & Plumbing – Nationwide Boiler Replacement and Repair
Post By admin

0 Comment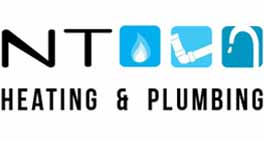 Gas Boiler Prices – With the winter approaching fast, you need to make sure that your gas boiler works appropriately and that it won't create any issues when the weather will be cold and you'll need some hot water and a warm home. There's nothing more frustrating than a malfunctioning boiler on a cold winter day when you could use a hot bath!! So, it is highly advisable to call in a professional to do an inspection and see if your current boiler is ready to meet the cold season ahead. Perhaps some maintenance performed to the boiler won't hurt either. But if you do need to call in a specialist because there might be something wrong with the boiler, then you must be prepared for the worst-case scenario. The reparation may not be worth it, considering the value of the boiler, a case in which gas boiler prices will come into your thought process. How much will a new gas boiler cost you? This aspect depends very much on a set of variables.
Gas Boiler Prices – a Rough Estimate
Gas boiler prices hover over the type of gas boiler, its brand, efficiency, and other perks you may enjoy if you opt for a particular model instead of another. The average price for a oil boiler is between €1600 and 3000 euro, although homeowners end up spending anywhere between €2000 and €3000 for a gas boiler. The brand and the boiler's efficiency weigh the most in the final cost of a boiler, the more efficient a boiler is, the more expensive it will become. Will you get the investment back if you opt for a high-efficiency boiler? Yes, you will, but it will take a few years for the investment to pay off. Still, smaller energy bills are worth the effort, so if you can do it, do get a more efficient gas boiler and you will definitely be thankful for making such a choice. Also, it is worth knowing that a high-efficiency gas boiler will also produce more heat than boilers that are not that efficient.
Gas Boiler Prices – Efficiency
To have an idea about gas boilers efficiency, you need to know that there are standard gas boilers, with an efficiency rating between 80 and 85, and there are high-efficiency gas boilers, with an efficiency rating of 90 and over. The efficiency is measured as the Annual Fuel Utilization Efficiency or AFUE, which comes together with the rating of the gas boiler. Thus, a gas boiler that has AFUE84 will produce 100,000 BTUs of heat, while a gas boiler with AFUE 95 can produce up to 285,000 BTU. BTU means British Thermal Unit and it is used to measure the heat conversion of a boiler. In other words, the BTU measures how much energy is needed for a gas boiler to heat one pound of water by 1 degree Fahrenheit.
Gas Boiler Prices….Don't forget the installation and associated cost??
You should have in mind that besides the actual price of a gas boiler, you will also have to pay for the installment of the new gas boiler or replacement of the old boiler with the new one. Thus, gas boiler prices must include these costs as well. The installation of a standard high efficiency gas boiler can cost anywhere between €2000 and €4000, while the prices for a commercial gas boiler can range from €3000. The same gas boiler prices relate to boiler replacements as well as boiler installation, so knowing all the details in advance allows you to make an informed choice when you purchase your gas boiler and spend your budget wisely.
Gas Boiler Prices – Get an Accurate Quotation Today
Our nationwide experts of Gas Boiler Replacement and Repair engineers will happily provide you with an impartial assessment of your needs and a price that suits your budget.  We have a range of options and gas boilers, so contact the experts at NT Heating & Plumbing nationwide today.  Complete our online appointment form, email info@BoilierReplacement.ie or call direct: 01-5397223 – remember we are nationwide, fully insured, certified and qualified.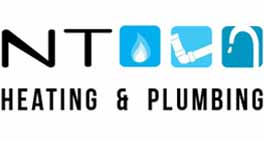 Comments are closed.