COMBI BOILER REPLACEMENT
Post By admin

0 Comment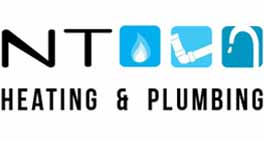 Combi Boiler Replacement – A Combi-boiler is a central heating boiler and a high-efficiency water heating system. As the name implies, it has both functions combined within one compact unit. Therefore, a separate hot water cylinder is not required, giving enough space within the unit. Combi-boiler has recorded increase in popularity in the last few years, with lots of homeowners replacing their older heating system with a more portable combi boiler system. As a matter of fact, it was estimated that more than half of the new boiler systems are actually combi-boiler system.
Combi Boiler Replacement – Why?
There are basically two great reasons that make combi-boiler more effective than other types of boilers. Combi-boilers heat up water quickly and also occupy less space. Space in small homes or small apartments is one vital factor and every bit of it is used up in most cases. A small house will have more rooms for living or storage if the owner is able to minimize the space required by his or her boiler system. However, since a combi-boiler is capable of heating up water when required, having a large hot water reservoir is not necessary.
When a number of people are living in the home, getting instant hot water is more energy efficient than heating up sufficient hot water for everyone.
Combi Boiler Replacement – Regular Servicing
If you do not conduct a regular servicing of your combi-boiler system, it will likely have lesser working efficiency compared to when it was newly bought. A new combi-boiler unit will certainly cost less when it comes to overall annual bills, but servicing the old boiler system is still very important.
Unfortunately, there are certain things that can possibly go wrong with any boiler system, and it is important that your home combi-boiler system is working efficiently. Mineral build-up and leak in your combi-boiler system will cause damage to the system that might warrant repair. A regular servicing of the boiler system as at when due will give the pipes thorough clean out and will bring to your notice any damage in the boiler system.  So, do not forget to service your combi boiler.
Combi Boiler Replacement – Tell Tale Signs….
Did your combi-boiler stopped working suddenly? Is your combi-boiler not heating up water when turned on? Sometimes after summer or when the boiler is not put to use for a long period of time, it tends to develop faults. Don't worry yourself over your boiler's rising problems…help is at hand….and we are nationwide and we have countless collective years of experience repairing and replacing all types of combi boilers.
Combi Boiler Replacement – Get a Quotation Today from www.BoilerReplacement.ie
We provide a nationwide combi boiler replacement service including all types and models, so, give us a call on 01-5397223, complete our online Combi Boiler Replacement Appointment Form or email us at, info@BoilerReplacement.ie and we will provide you with an instant and very competitive quotation – remember we are nationwide.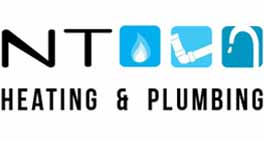 Comments are closed.