Combi Boiler Cost – Some Points to Consider from NT Heating & Plumbing
Post By admin

0 Comment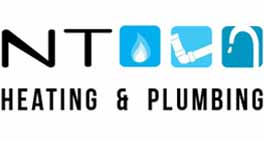 Combi Boiler Cost – When your boiler goes, the first and most important factor on your mind is going to be the 'cost', the combi boiler cost!! A combi boiler in particular can be quite an expensive and challenging process to get corrected. When it goes, you typically want to know the combi boiler cost so that you can deal with the problem in a quick and affordable manner.
Of course, getting something like a combi boiler replaced is a very rare thing to actually deal with.
Maybe it's been a while, or even the first time, since you replaced one, the combi boiler cost might shock you. The sheer price of hiring a combi boiler engineer can be quite prohibitive, so you can get around this problem simply by investing with the right people. The problem with a boiler going, though, is that it isn't just the cost of the boiler that you need to take into account. It's all those lovely extras that you are likely going to need, as well. If you are looking to get the best possible combi boiler cost, then take the following factors into account.
Given that most high-end combi boilers start at around the €2000 mark, it's no surprise that most people are always looking to reduce their combi boiler cost!
Combi Boiler Cost – So, what can help to determine the cost of your boiler?
Typically, you want to start by looking at the efficiency rating of the boiler. Anything over 90% is good but typically you want to see values of around 93-99%. 100% efficiency claims are somewhat farfetched and not worth listening to!
Also, you want to look at the lifespan and the warranty value of the combi boiler itself. A typical combi boiler should last you at least 15 years, but usually around 2-10 years is the best starting point for a warranty program. Lifespan, though, should always be – at the very least – a decade
What kind of after-care package is being included, though? After-sales care should always be part of your combi boiler cost. Make sure that the coverage is fair and honest, and that you can feel comfortable taking on the after-care plan that is going to be provided
Lastly, take a look at the terms and conditions related to the combi boiler: does anything fall under the combi boiler cost that you wouldn't expect? Be sure to look at things like call-out conditions and payment for any kind of treatment or maintenance.
Combi Boiler Cost – Looking for a specific 'Combi Boiler Cost' of installation or Quotaion……Look no further that www.BoilerReplacement.ie and NT Heating & Plumbing
We provide a nationwide replacement boiler service including combi boilers, so, give us a call on 01-5397223, complete our online Combi Boiler Appointment Form or email us at, info@BoilerReplacement.ie and we will provide you with an instant and very competitive combi boiler quote – remember we are nationwide.


Comments are closed.